By design, garage door rollers partially lock into the tracks to prevent them from popping out of the track. The garage door track curves up at the bottom to hold the wheel in place. This makes it impossible to replace a garage door roller without unbolting the hinge that holds the roller to the door panels.
3 Signs It's Time To Replace Your  Garage Door Rollers And Hinges
Excessive Vibration: If your door looks like it's about to jump off the rails every time you activate the opener, it most likely needs a roller replacement.  A properly working door should run smoothly along the rails when it opens and closes.
Unusual Noise: Excessive noise usually means your rollers are rusted or the rails that your garage door are mounted upon are in dire need of lubrication to enable them to run smoothly. If you notice that your garage door has become increasingly noisy over the years, then it may be time to replace the rollers. 
Worn Rollers: If your garage door is constantly popping out of alignment or running off the hinges, it signifies that your rollers are worn down and are no longer effective.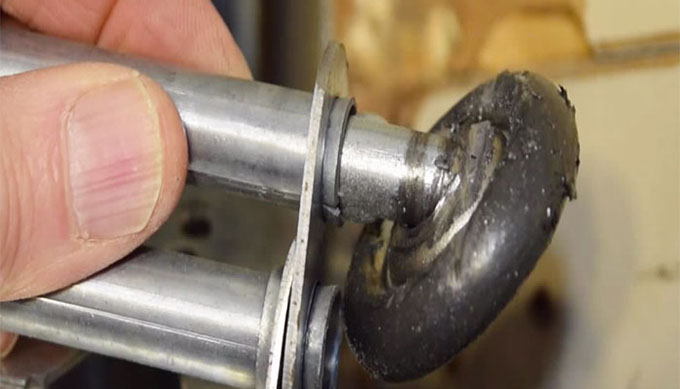 Knowing when to replace the Roller and Hinges Mechanism of your garage door, isn't always easy
for the average person to tell. Often times, it ends up being more Complicated than planned.
Call an experienced, professional like Brigg's Overhead Door for assistance today!